1. Scholastic Book Fair is almost here!
2. Spirit Night at Potomac Pizza
3. Free Trees for Earth Day
4. Art Contest 
 5. Kindergarten Registration
6. Hoover PTA seeking volunteers 2023-2024 school year
7. Third General PTA Meeting
8. Digital Backpack
1. Scholastic Book Fair is March 6-10 and Teacher Reading Night is on March 8th!The Scholastic Book Fair is coming your way and to make your shopping experience super-simple, you can set up your child's eWallet now! A Book Fair eWallet is a cash-free, stress-free way for your child to shop our book fair.

Set up your eWallet by following these simple steps:
Go to our Book Fair homepage
Click on eWallet "GET STARTED" and then "CREATE eWALLET"
Sign in or create an account (if you do not already have one with Scholastic)
Book Fair dates and times: March 6th-10th during school hours and March 8th 5-7pm.
Teacher Reading Night will be held in the Media Center on Wednesday, March 8th from 5:30-6:30pm. Wear your pajamas to school then shop our book fair in the evening (5-7pm) and listen to some great stories read by Wayside teachers.  Let us know you're coming by signing up here!

There are still a few spots left! Sign up here to volunteer at the book fair.
2. Spirit Night at Potomac Pizza is on March 13th
Join us at Potomac Pizza in Potomac Village between 4pm and 9pm on March 13th to help support the Wayside PTA! Remember to mention Wayside Elementary School when ordering and enjoy!

3. Free Trees for Earth Day
We are celebrating Earth Week (Earth Day – April 22 | Neighborhood Forest Day – April 26 | Arbor Day – April 28) this spring by participating in the 14th Annual Neighborhood Forest free tree program, whose aim is to provide free trees to kids every spring.
Since 2010, Neighborhood Forest has engaged over 1,000 institutions, reached over 250,000 families and planted over 90,000 (mostly urban and residential) trees through the hands of children and parents across North America.
Check out this cute video.
We endorse this project and are excited to be participating in this wonderful program that teaches kids stewardship through the magic and wonder of planting and watching trees grow.
Please fill out the following online registration form by February 28th and receive a free tree (6-12 inches in size) during Earth Week (April 22-30).  Exact species will be revealed in early April.
You will also have the option to purchase additional trees and tree-related educational products (via the registration form).  The purchases will help fund more free trees for kids.
Trees will be delivered to us and we will arrange to get the trees in the hands of your children on or around Earth Day (April 22nd) by sending them home with your child(ren).
Other products that are purchased by you will be fulfilled by Neighborhood Forest.
Planting and care instructions, as well as species information will be emailed a few days prior to the trees arriving and will be available in the "Resources" section of the Neighborhood Forest website.  If you have more questions, please check out the Parent FAQs.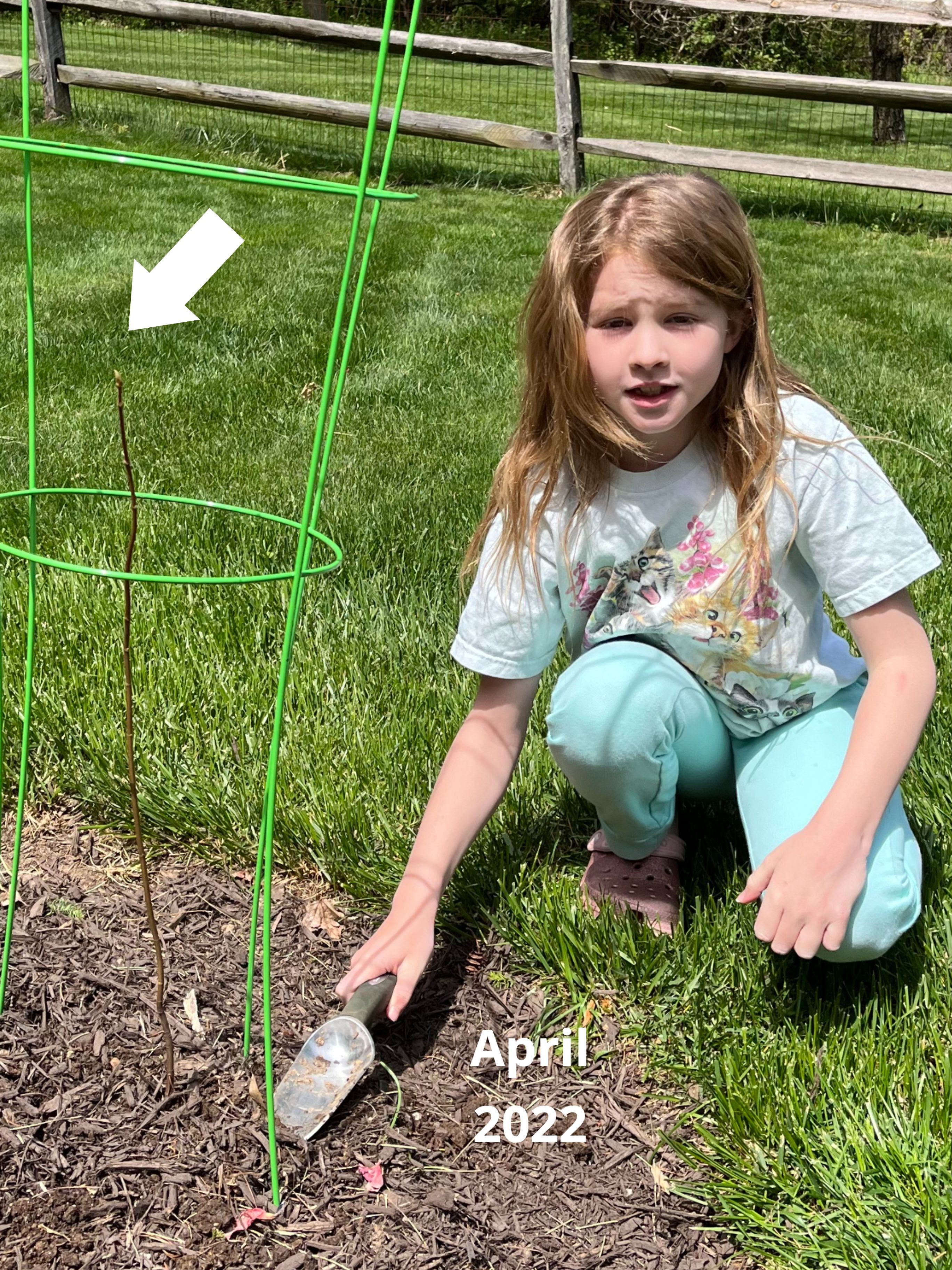 .  
4. Art Contest
All entries are due to Ms. Weinbaum by Friday, March 3rd.
5. Kindergarten Registration
Attention Parents of Incoming Kindergarten Students: Kindergarten registration for the 2023-2024 school year is right around the corner with Online Registration (OLR) launching on March 27th. In the meantime, parents are asked to complete the following:1. Complete and submit this CAPTURE FORM so that we can keep you apprised of information regarding kindergarten registration and orientation. Please confirm that your child meets the age requirement as outlined on the form.

2. Once completed you will immediately receive receipt confirmation with a link to sign up for our in-person kindergarten orientation. Kindergarten orientation provides parents and their rising K student(s) an opportunity to visit the classroom, meet the teachers and connect with other parents and children. If you have any questions, you are welcome to reach out to our school registrar, Mrs. Sarah Kerchner by email sarah_J_Kerhner@mcpmd.org or phone 240-74-0240.
We look forward to welcoming your kindergarten student!
6. Attention Future Hoover Parents/Guardians!
Do you have a rising 6th grade student who will attend Hoover next year? The Hoover PTA looks forward to welcoming your family to our school community in 2023-2024! Please consider getting involved with one of the many events and programs the Hoover PTA hosts for the school. There are several open positions for committee/event chairs, such as:
Reflections, the National PTA art program

School Dances & Parties

SGA Support

Skate Night

Spirit Nights at local restaurants

Staff Appreciation
If you're ready to step into a new role and support the Hoover community in 2023-2024, please contact Jennifer Nordin at hhmsdelegate1@gmail.com.
7. Third General PTA Meeting
Join us for a quick PTA update at our 3rd general PTA meeting at 5:25pm on March 8th in the Media Center.  Teacher Reading Night to follow.