1. It Takes a Village
2. Art Contest
3. Skate Night is on Saturday!
 4. Seeking 1 Volunteer for Nominating Committee
5. AmazonSmile ending
6. KINDH 2022 Summary
7. Digital Backpack
1. It Takes a Village
Thank you to Rima Adler and Yishen Sun for organizing a great community service night and to all the families that joined us to create 120 Jared boxes and decorate Valentine envelopes! Your generosity of time and donations was much appreciated!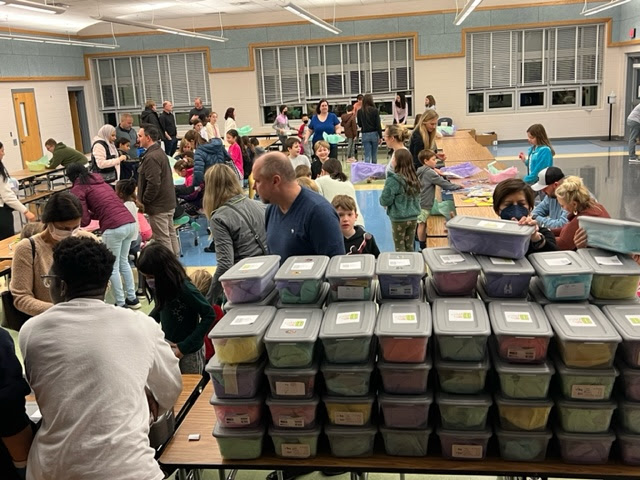 2. Art Contest
3. Skate Night is on Saturday!
For those who signed up, we look forward to seeing you at the Cabin John Ice Rink on Saturday, January 28, 2023 from 6:30 to 8pm for an evening of skating!  You will be able to purchase your skate rentals at the rink for $4. Questions? Contact Melissa Adler at president@waysidepta.org.                                                             
4. Seeking 1 Volunteer for Nominating Committee
The PTA Board is seeking one more PTA member to serve on the Nominating Committee, which will recruit the slate for the 2023-2024 PTA Board. The timeframe for the committee's work is February/March. If you are interested in serving on this committee, please contact Melissa Adler, PTA President, at president@waysidepta.org.
5. AmazonSmile ending
AmazonSmile is winding down on February 20, 2023.  Please consider making your Amazon purchases through AmazonSmile so they benefit the Wayside PTA before it goes away.

There are other ways to support the Wayside PTA when you shop though!
1. Link your Harris Teeter loyalty card to the Wayside PTA.
Thank you to the 8 Harris Teeter shoppers out there who have their loyalty card already linked to the Wayside PTA.

2. Scan your receipts (paper or digital) in the Box Tops App. Thank you to the 3 Wayside families currently using the BoxTops app. They have earned $50.30 for the Wayside PTA. Imagine what 50 families could do! Use referral code XA0X6DP0 when you sign up.
6. KINDH 2022 Summary
Thank you for supporting KINDH in 2022 and helping us continue our mission to spread holiday "cheer" and bring smiles to children in our area.  We appreciate all the return volunteers and the new ones that joined our community this year!
This year KINDH was able to help 264 Families

 with a total of 

723

 

Children for this holiday season.
For each of the families, we provided each child with toys and clothes from their wish list.  The most popular toy requests were Legos, dolls, Barbies, Hot Wheels, action figures, trucks, games, puzzles, arts & crafts, educational toys and books. Most of the clothing items were coats, clothes for school, socks, sneakers, warm boots, sweaters and pants/leggings. For the teenagers, we gave them gift cards to VISA and Target so they could pick out their own gift.  We also provided each family a $50-150 dollar gift card for their holiday meal. 

A special thanks to the students and families of Potomac Elementary School, Beverly Farms Elementary School, Wayside Elementary School, Seven Locks Elementary School, Georgetown Hill Early School (both the Potomac Village Campus and the Bells Mill/Potomac Campus) and the Winston Churchill High School Athletic Department for all their donations and support.  Together these schools and their families sponsored over 260 children. 

I have been coordinating this program for 22 years and it is amazing to see what has evolved over the years and how we can pull together as a community to help others in need.  We started with a few volunteers donating money and adopting 10 families and now with donations from friends, families and companies we are able to provide for many families.       
Please remember to visit www.kindh.org to see the many pictures.
–excerpt from KINDH newsletter